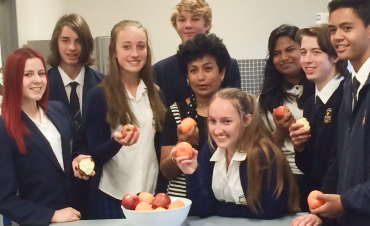 Background and aims: There is an urgent need to address the role of healthy diet and behaviors promoting health among school adolescents in order to tailor appropriate interventions in Jordanian schools. This study aims to evaluate the reliability and validity of the Arabic version of Students As LifeStyle Activists (SALSA) survey alongside Jordanian adolescents' attitudes and perceived barriers to healthy eating and physical activity.
Conclusion: Interventions should be tailored to health attitudes and beliefs of Jordanian school students in parallel with improving physical resources and enhancing peer and/or friend support.
Let's make school a healthier place!
Learn more about our award-winning programs, and contact us to sustainably promote health, from student to student, at your school.